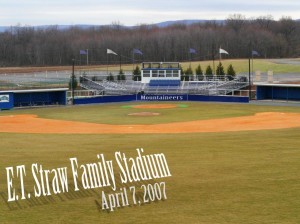 Mount Saint Mary's Baseball will be hosting a showcase camp on Saturday, November 1st from 9am-4pm.  The camp is open to high school grades 9-12.
$100.00 The morning session will be a pro style workout with Defensive and Hitting
Instruction.   (9:00am-12:00 noon)
The afternoon session will be 1:00-4:00pm with games.  Lunch will be on your own.
*** Everything you need to know to register can be found at:
http://mountathletics.com/recruits/camps/index
Click on the Scott Thomson baseball information and you will be all set.  Please email me as well should you decide to sign up so I know to look out for you at camp!