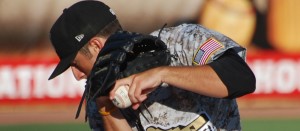 My name is Dustin Pease, and for twenty-five years I've had an unquenchable thirst for the game of baseball. Following four successful years of Division I collegiate baseball, I became a professional left-handed pitcher in both affiliated and unaffiliated baseball. During my off-seasons I worked part-time as a professional pitching and hitting instructor. Today, I am the owner/operator of Pease Baseball Training LLC and Lokation Nation.  Read more about Dustin's career in baseball here
Professional Pitching and Hitting Lessons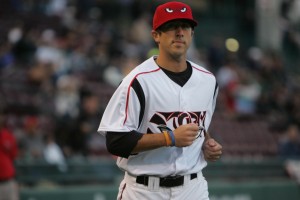 Pease Baseball Training is an individualized pitching and hitting instruction program designed specifically for the respective athlete's skill level. Our objective for every athlete entering our program is to make realistic goals and set clear paths to reaching them. Our goal for each athlete is to develop four quality pitches, locate their pitches properly, improve their fastball velocity, and enhance their baseball IQ. We expose all of our athletes—pitchers and hitters—to many different pitches and pitching styles. How a hitter positions and balances their lower half is critical. We focus heavily on positioning, taking the correct route, and how to manage timing effectively, especially when facing pitchers with a high variance between fastball and off-speed pitches and those notorious for their repertoire of beguiling pitches. That's right—we don't just teach how to throw them; with hitting instruction, we teach you how to hit them as well.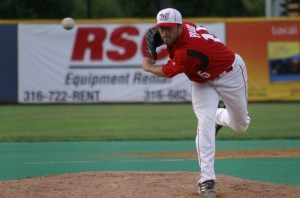 In regard to pitching, it's important to note that while many pitching instructors attempt to mimic their own pitching motion with their student to create a mirror image of themselves, we do not. We accept the individuality and uniqueness of every pitcher's natural motion and build from there. We work to create pitching mechanics that limit the stress and tension on your shoulder and elbow and ensure that everyone has a proper and healthy pitching motion. Believe it or not, my entire pitching career was devoid of any arm injuries or surgeries. Having been taught well what to do and what not to do, I pass this knowledge on to all of my pitchers and provide parents with much-needed peace of mind in terms of a safe and sound pitching delivery. We want you to reach your goals without having a baseball-ending injury. To meet our goals, we'll instruct each athlete on mental approach, conditioning, mechanics, and practice. We stress to all of our athletes the importance of conditioning. A healthy diet and exercise will make you a better baseball player and lead to a happy and healthier life!
That's not all we do!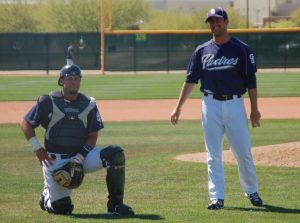 For me, baseball instruction doesn't stop on the field; I also mentor my students in pursuing the many levels of baseball, college in particular. Baseball has given me so many terrific opportunities, but the one I value the most is my college education and the completion of multiple degrees in theology and Spanish. As a Freshman All-American at Mount Saint Mary's University, I dominated college hitters and still hold many university records for wins, innings pitched, and games. Having gone through the entire collegiate process from committing to graduation, I am qualified to give students an honest evaluation of their talent and what they can expect in college and during the college recruitment process. I discuss with each athlete where they might fit in a college baseball program and I work with high school and college coaches in developing an off-season training program. High school athletes and their parents will be educated on NCAA regulations and counseled about the perils of performance-enhancing drugs.
Don't wait, space and time is limited!
If this is the professional instruction you or your son is looking for, then send me a text today at 443-604-4847 to schedule your first lesson. I can also be reached by email at Dustin@PeaseBaseball.com.  Text and email will receive the quickest response rate.